The Long Commute
Living in Austin Texas has become quite a challenge in the last few years. When I moved here in 2000 the population was about 650,000; now it's around 1,000,000. Add to that the fact that a large percentage of the goods shipped from Mexico head straight up I-35 right through the middle of Austin, and you can see our predicament. The one silver lining in all of this for me has been podcasts.
Use Your Commute to get Smarter
Intelligence: 1. the ability to acquire and apply knowledge and skills.
I don't think of intelligence as just some abstract measurement of my capacity to untangle logical sequences…. I like to keep things simple… I think of intelligence as my ability to solve real problems. Example: The moment I learn that I should put a grease fire out with baking soda instead of water I become a little smarter. A genius with an IQ of 180 who never learned this might very well use water and burn his house down… but I won't. Yeah… sure… that guy will probably write some code that moves artificial intelligence forward 20 years… But I still have my house! So nanny nanny boo boo! Learning makes you smarter than you were before.
The Podcasts
This brings me to my point. I think podcasts are the best thing to happen to your commute since air-conditioning. Imagine removing all that unproductive time from your day and using it to do something useful, like getting smarter. If you aren't listening to podcasts on the way to work, you just don't know what you're missing. There are hundreds of podcasts out there on almost every subject you can think of, and today I want to share just a few you might find interesting.
Building a new computer? This Week in Computer Hardware is the show where you'll find out the latest in motherboards, CPUs, GPUs, and RAM you'll want to use when designing your machine. TWiCH gives you the latest in hardware benchmarks and what not-yet-released products might be on the horizon. Hosted by Ryan Shrout of PC Perspective and Patrick Norton of TekThing. Records live every Thursday at 3:30pm Eastern / 12:30pm Pacific / 19:30 UTC. https://twit.tv/shows/this-week-in-computer-hardware
Where history and epic collide – "History on Fire" is a podcast by author and university professor Daniele Bolelli. Bolelli was featured in I Am Bruce Lee which broke Spike TV's rating record for documentaries. He has appeared as a guest on popular podcasts such as Duncan Trussell's, Adam Carolla's and Joe Rogan's. In October 2012, Bolelli began his own podcast named The Drunken Taoist Podcast. A little over a month after its debut, The Drunken Taoist Podcast was ranked number 1 in the world in the Philosophy section of iTunes. In 2015, Bolelli joined his friend, pro-skateboarder and musician, Mike Vallely as co-host of Vallely's podcast, The Mike V Show. In 2015, Bolelli also released the first episodes of a new historical podcast called "History on Fire." – www.danielebolelli.com
Inspiring curiosity. Each episode of the Radiolab podcast is a patchwork of people, sounds, stories, society and experiences. Hosted by Jad Abumrad and Robert Krulwich, Radiolab is produced & made available on demand by WNYC public radio. https://www.wnycstudios.org/shows/radiolab
Helping you make sense of our rapidly changing global economy. NPR's Planet Money highlights high rollers, brainy economists and financial experts to keep you up to date on the fiscal world. Money makes the world go around, so listen on demand with two podcast episodes each week. https://www.npr.org/sections/money/
Denis and Katie interview inspiring people on topics around debt, wealth, investing, financing and more. Building wealth is a fundamental principle where there is not enough knowledge – follow them on their journey to pay back all Katie's debt and learn from the masters themselves! Episodes Monday & Thursday, which are perfect for your commute, teach you actionable ways to build your financial life and achieve your dreams. During the episodes, we touch on questions that unlock thought leaders' secrets. Right after that we jump right into the value link round, where we get their take on why people fail, some of the best books or podcasts they recommend and much more! https://www.chainofwealth.com/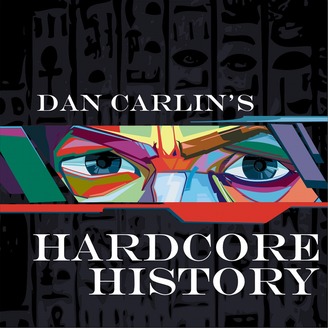 In "Hardcore History" journalist and broadcaster Dan Carlin takes his "Martian", unorthodox way of thinking and applies it to the past. Was Alexander the Great as bad a person as Adolf Hitler? What would Apaches with modern weapons be like? Will our modern civilization ever fall like civilizations from past eras? This isn't academic history (and Carlin isn't a historian) but the podcast's unique blend of high drama, masterful narration and Twilight Zone-style twists has entertained millions of listeners. https://www.dancarlin.com/
New to Podcasting?
It's not complicated, if you have a smartphone or a computer you can be on your way in a couple minutes. Here is the app I use on my phone; it's available on Android and iPhone.
Pocket Casts Android App
Pocket Casts iTunes App
Pocket Casts Review
Featured Image by: Jake Blucker
C.J. is the blogger behind the Vow of Practicality. "Let's grow your wealth, increase your productivity, and maximize your happiness."